The Sterile Insect Technique (SIT) is the object of new attention in the agricultural world and among researchers. What is the potential for its use in France to control insects considered harmful to crops?
Published 01/09/2021
Estimated reading time: 6 minutes
A technique that is part of an integrated protection approach
Principle: release of insects incapable of reproducing
SIT prevents reproduction of target insects through repeated releases of sterilized males reared in captivity.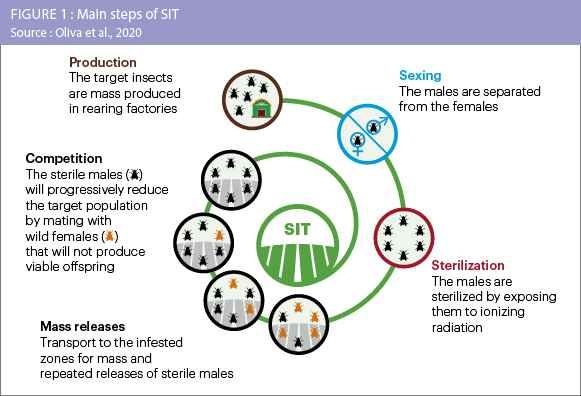 This content is reserved for logged in customers.