CTIFL: Technical Center at the service of the fruit and vegetable sector
Our Services and Tools
Discover our services and decision support tools
Our research topics
Discover our areas of research and experimentation
Species we study
Discover
A Technical Center serving the fruit and vegetable sector
CTIFL, the Interprofessional Technical Center for Fruit and Vegetables is the research and development organization at the service of the fruit and vegetable sector, from production to distribution.
A true hub at the crossroads of fundamental research, applied research and innovation, the CTIFL works in direct contact with professionals. It plays a key role in helping them to meet the challenges of competitiveness, innovation and sustainable production and thus contributes to guaranteeing the quality and accessibility of products that consumers expect.
To achieve its objectives, the CTIFL conducts experimentation and research programs, innovation initiatives, economic and regulatory monitoring, training and dissemination of information to professionals.
Recognized as a competent authority, the CTIFL is in charge of the control and certification of fruit propagation material except for strawberry plants.
Located in the heart of the main French fruit and vegetable production areas, the five CTIFL research centers constitute, in partnership or in association with the regional experiment stations, a unique experimentation network in Europe.
1952
Date the CTIFL
was founded
110
Number of crop species
covered by the CTIFL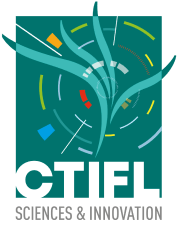 10 000+
Resources, publications and articles,
available on our website