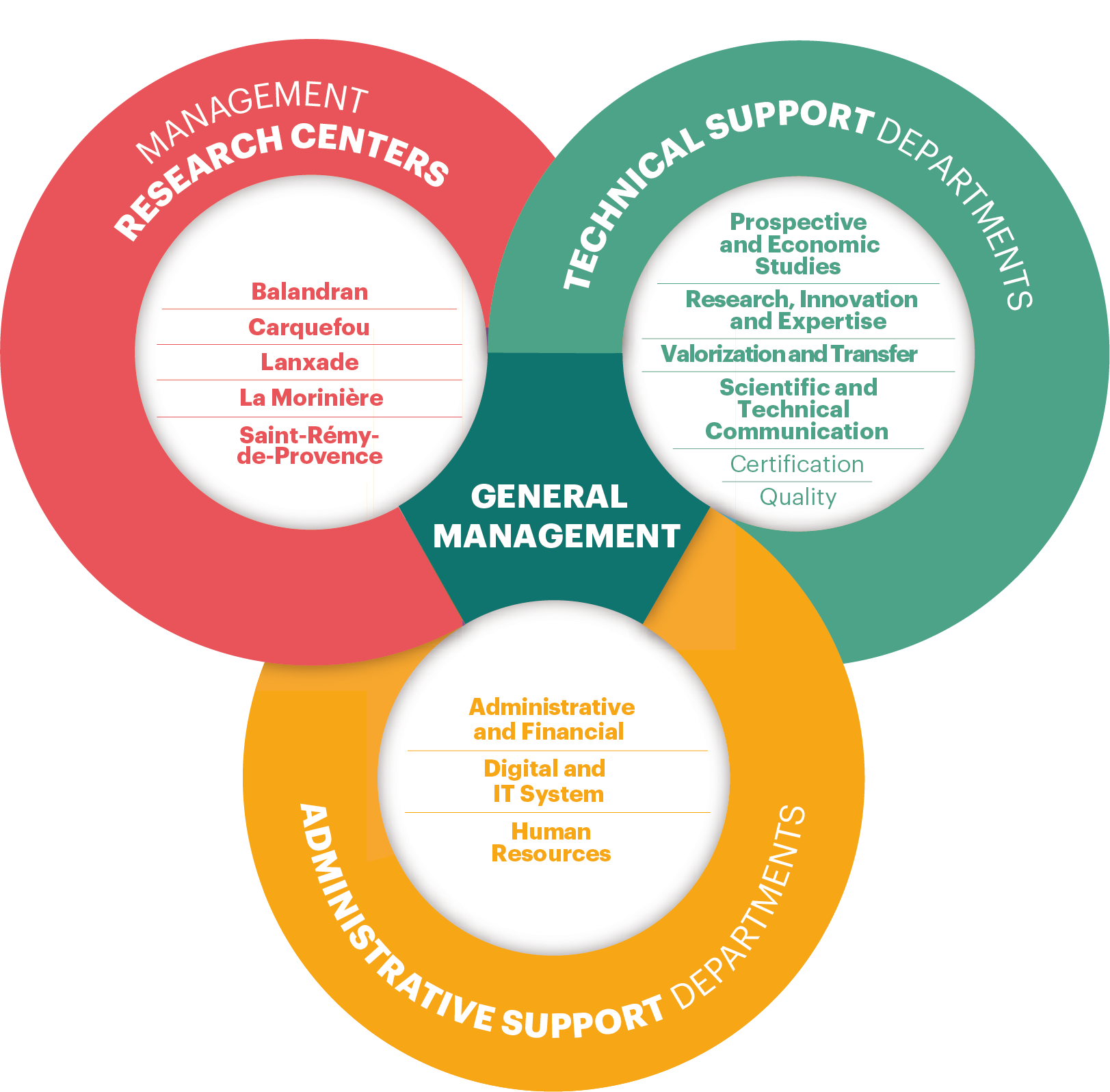 Experts at your service:
general management,
five research centres,
Our research centres and offices
Our five research centres are located in the heart of the main French fruit and vegetable production areas. Each centre conducts research and validation activities and is involved in the dissemination of technical references. They have the experimental resources needed for studies on several scales, from production to consumer supply: open field plots, polytunnels, greenhouses, orchards, laboratories, climate chambers, cold-storage facilities and ripening rooms, consumer behaviour research laboratory, etc.
The office in Rungis is located at the Rungis International Market, the largest international wholesale market. The office in Nancy is dedicated to professionals in the east of France.
Our support departments
The support departments are grouped together at the headquarters, in the Maison des Fruits et Légumes in Paris, where our consumer behaviour research laboratory is located.